LOOKING OUT FOR EACH OTHER
Safety & Environment
At GSM, we approach every single day with a strong focus on safety and sustainability in the ports and terminals and in our offices. It is our responsibility to create a safe and sustainable work environment for our people, our customers and the communities in which we live. We believe in consistently looking for new and better ways to reach our goals and to push for excellence. GSM is always focused on ensuring that every person goes home safely at the end of the day and constantly seeks out ways to minimize or eliminate any environmental impact by better managing our resources.
Environment
We are ever mindful of our impact on the environment around us. We are focused on implementing changes — both big and small — that protect this most valuable resource. Our people actively participate in efforts to conserve our natural resources. We focus our environmental sustainability work in two key areas where we believe we can have the greatest positive impact – water conservation and energy efficiency.
Aware of the growing importance of the environmental aspects in business, GULF STREAM MARINE is committed to taking into account the possible repercussions on the environment of all of its current and future decisions and operations. In order to attain this objective, while ensuring that it remains competitive in its field, GULF STREAM MARINE subscribes to the following principles:
 

Meet or exceed current environmental laws and regulations in the conduct of all our operations;

 

Reduce our possible impacts on the environment by adopting protective and preventive measures;

 

Promote the installation and use of new technologies that consume less energy and are more environmentally friendly;

To adopt and apply an Environmental Management Program aimed at continuous improvement, as measured through the monitoring of the environmental impact of our activities;
To implement and maintain Emergency Preparedness Plans designed to allow an immediate response to incidents and situations that may have an impact on the environment;

To implement an Environmental Training Program to inform employees of existing environmental laws and regulations, to communicate to them the corporate Environmental Policy and to make them aware of the importance of their participation in attaining the environmental protection objectives adopted by GULF STREAM MARINE;

To regularly communicate the environmental performance results of our operations to the Board of Directors.

We are also committed to reviewing our Policy periodically and revising it in light of new information regarding the types and locations of our activities.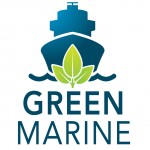 Gulf Stream Marine is also a member of Green Marine. Green Marine is a voluntary program aimed at strengthening the Canadian and U.S. marine industry's environmental performance through various means—by promoting a process of continuous improvement, by building stronger relations with marine waterway stakeholders, and by raising awareness of the industry's activities.
For more information, consult the Green Marine website: http://www.green-marine.org.
GREENHOUSE GASES AND AIR POLLUTANTS
3
3
DRY BULK HANDLING AND STORAGE
N/A
3
ENVIRONMENTAL LEADERSHIP
2
3